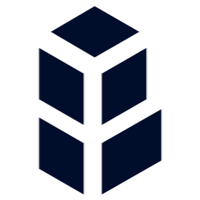 Watch
Market cap
$338,421,592.43 USD
249,745,919 BNT
Circulating supply
249,745,919 BNT
Volume(24H)
$6,584,995.62 USD
4,863,710 BNT
Max supply
289,388,213 BNT





3.75


Chart

Exchange

Market Attention

Data Analysis

Holder
< P >Bancor consists of a series of smart contracts that manage conversions up the token chain. The protocol makes it easy and quick to convert tokens without going through an exchange. The protocol's smart contract manages the liquidity pool of the various tokens available in the connected network. The main token used on the network is the "Bancor Network token", or BNT. Currently, Bancor and Uniswap are the leaders of this new DeFi trend. Bancor can seamlessly convert tokens used in the network. This eliminates the need for exchanges or third-party platforms. The protocol also maintains several autonomous pools for network-supported tokens. Bancor is unique in that their goal is to create liquidity for shanzhai coins and pay liquidity providers. The protocol monotonously converts various cryptotokens into other tokens, including those that run on other blockchains, without interference from third parties.
BNT is the primary token of the protocol and is the default for all smart tokens created on the network. The smart token created by Bancor is the first to be built using blockchain technology. The main goal of the protocol to create smart tokens is to provide lasting solutions to liquidity problems, thus differentiating it from other market makers.
< P > The Bancor ecosystem supports two token models: mobile and secondary tokens. A liquid token is an automatic token with a single reserve that can be minted and destroyed by itself. It does this by sending reserve tokens to or removing them from their smart contracts. In order to use the Bancor network, a liquid token must have its reserve token in BNT or a derivative of BNT. < P > On the other hand, secondary tokens are used as collateral to provide liquidity. Token holders will receive a percentage of Bancor's future earnings. Zhongji token represents the proportion of pledged amount to the total value of the mine pool.
Bancor was founded in 2017 by Eyal Hertzog, Yudi Levi, Galia and Guy Benartzi. It was named "Bancor" in honor of John Maynard Keynes, who came up with the term 76 years ago to describe a supranational currency.
< p > < / p > < p > < / p >